The MEDports Association is pleased to participate in the Smart Ports Summit in London which will be held on February 19th and 20th 2020.
This major event brings together experts and innovators who will discuss the optimization of global supply chains and ports' operations.
How to improve the port through digitalization to become a smart port ecosystem?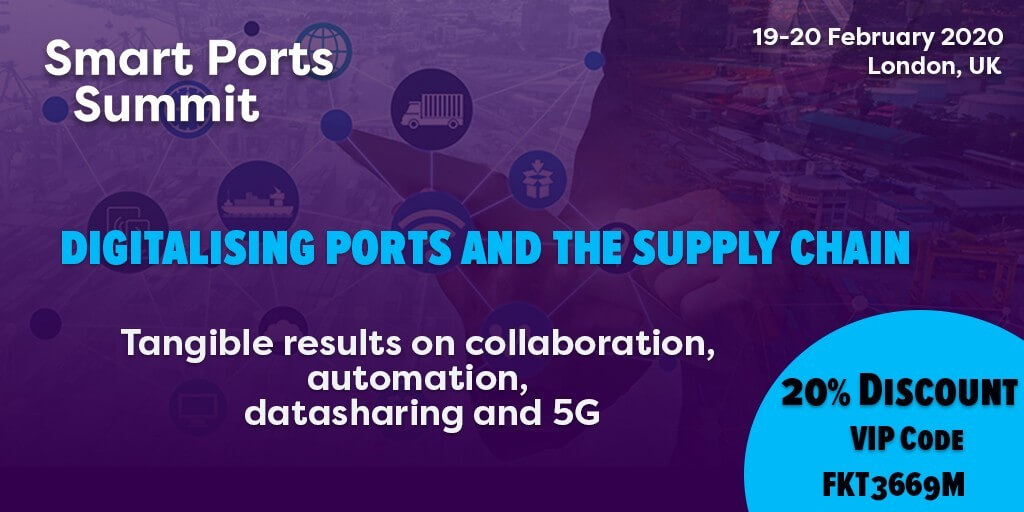 MEDports Association, represented by its General Secretary Philippe Guillaumet, will present the Mediterranean point of view and expertise.