Second edition of MEDports Association's Coffee Meeting
The Members have had the opportunity to share the current situation in their home port and talk about the deconfinement strategy eventually adopted. The situations are quite different according to the specificity of each Ports such as their location in the Mediterranean.
Finally, a presentation has been made about the IAPH Barometer, that gives important information about the current situation in Ports.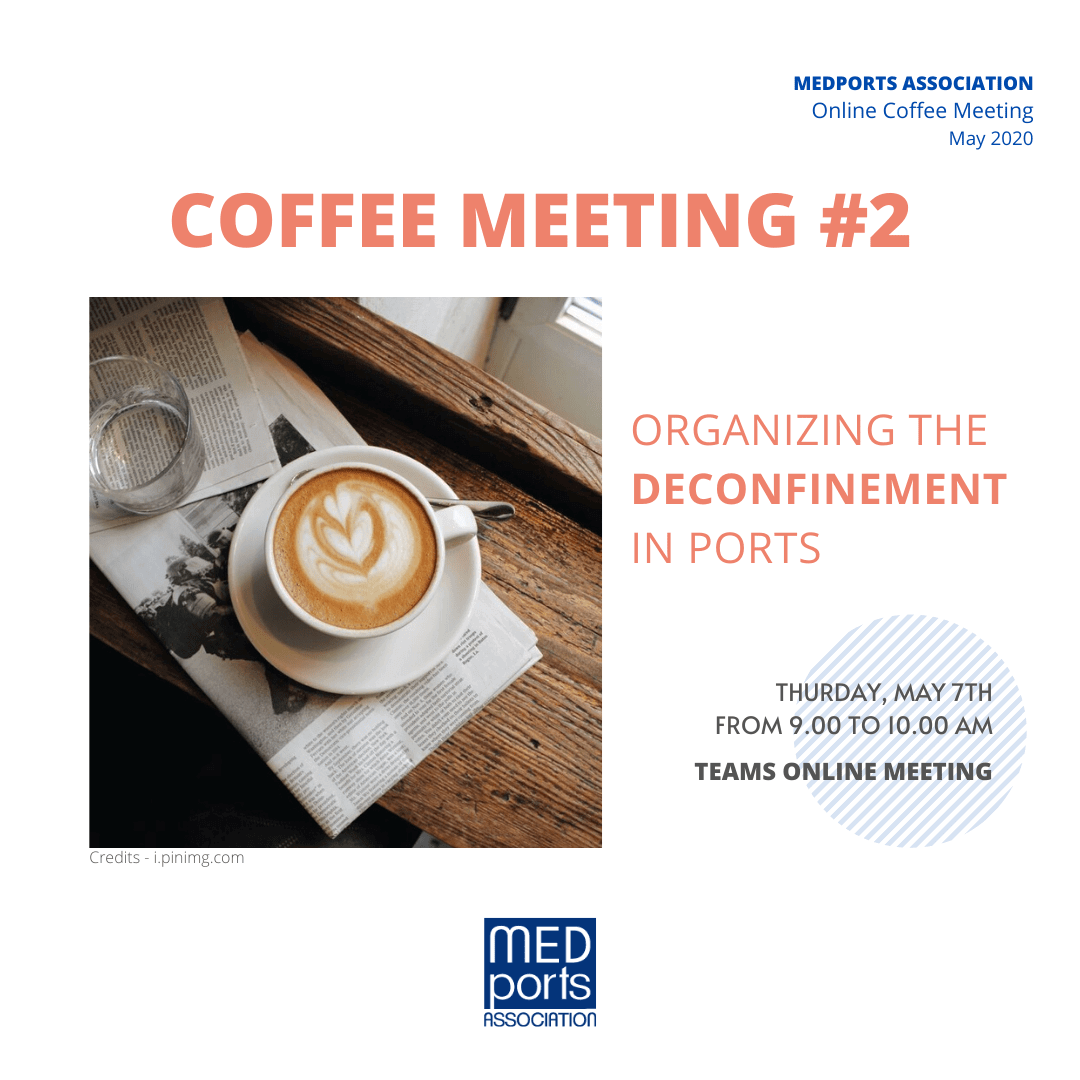 Following the success of this second meeting, a third Coffee Meeting will be organized next week!