A first successful webinar
Thank you to the speakers, the Members of the MEDports Association, the organizators and the participants!
The first webinar co-organized by the Union for the Mediterranean (UfM) and the MEDports Association was a real success!
We were delighted to receive Mr. Hervé MARTEL, President of the MEDports Association and CEO of the Grand Port Maritime de Marseille (GPMM) and His Excellency Amb. Nasser KAMEL, Secretary-General of the Union for the Mediterranean for the opening session.
Thanks to the speakers who shared their expertise and forecast of the after-coved-19 situation! Their presentations will soon be online.
14 speakers
291 participants registration
489 total Zoom users
1.200 Facebook views
We were very happy to see the high level of participation from countries all around the Mediterranean but also from the whole world!
The webinar was very fruitful. Not only did the speakers discuss the short, medium and long-term impacts of Covid-19. But also on the solutions that have already been implemented in the port and maritime transport.
Beyond that, as is the case in the daily work of the MEDports Association, the webinar has put in evidence the importance of maintaining and strengthening the Mediterranean port network to develop exchanges of goods, ideas and people.
In this way, together in the Mediterranean, we will be able to design new ambitions and new projects that are relevant and good for people, for the planet and for performance.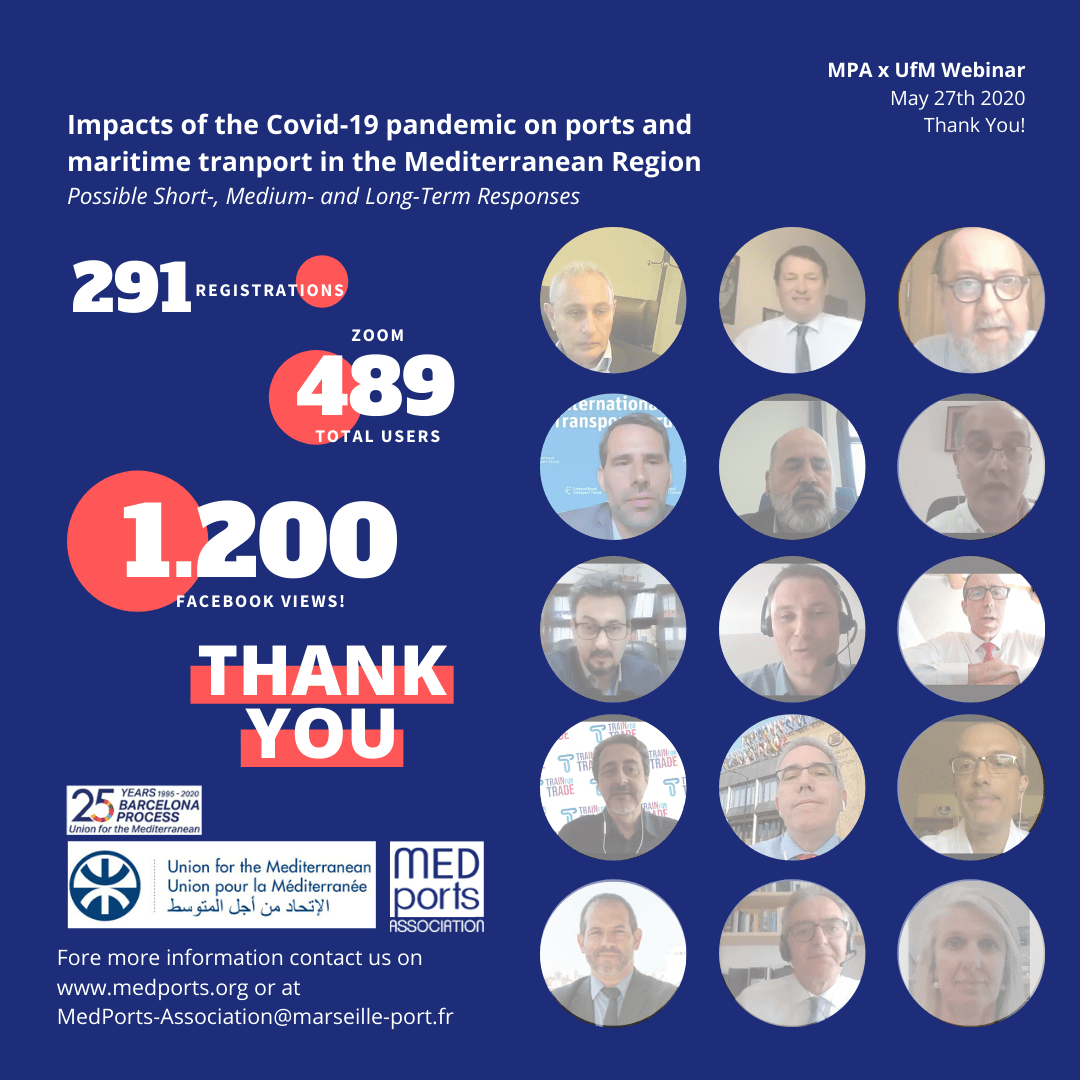 We hope you enjoyed the webinar as much as we have!