Webinar on Perishable and Refrigerated Goods Logistic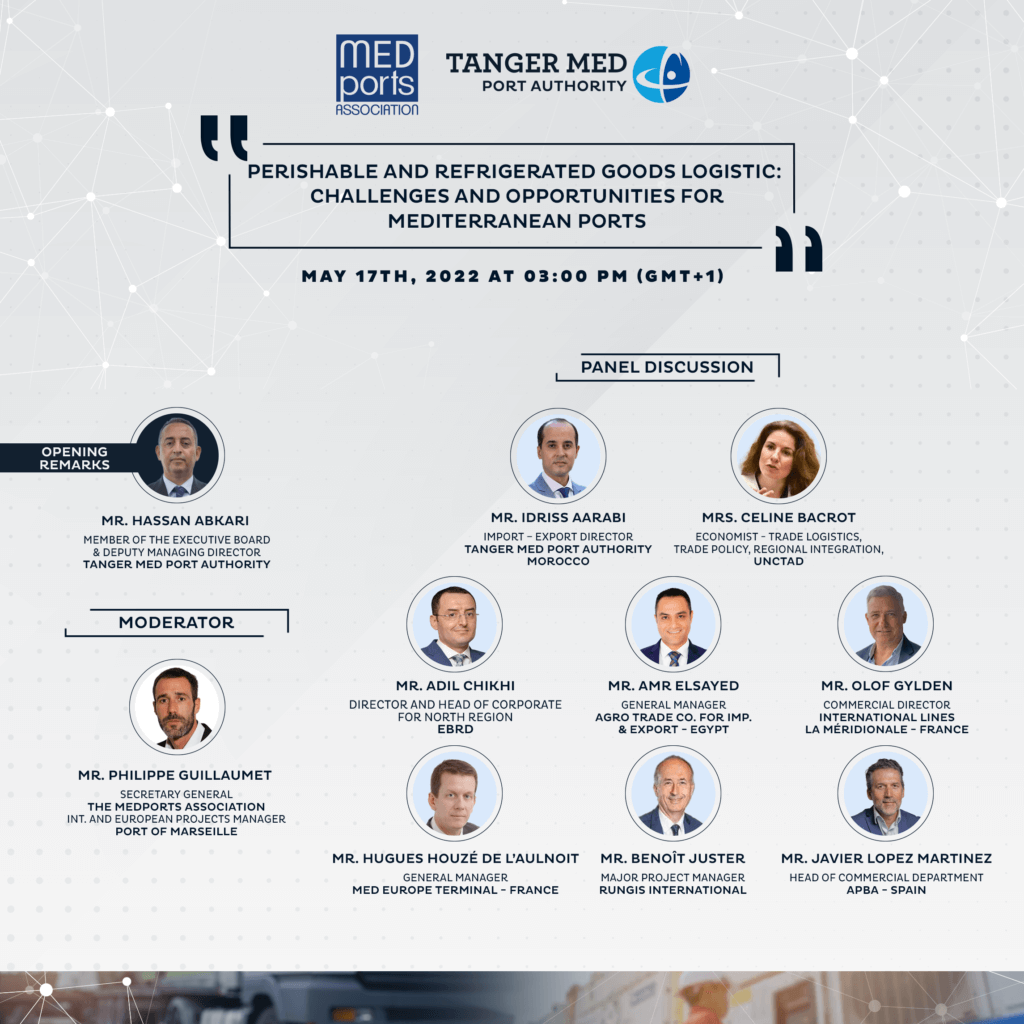 The WEBINAR Perishable and Refrigerated Goods Logistics: Challenges and Opportunities for Mediterranean Ports will be hosted by the TANGER MED Port Authority on MAY 17th at 3PM (GMT+1), 4PM (GMT+1).
· Moderator: Mr Philippe Guillaumet – Secretary-General of the MedPorts Association and International and European Projects Manager at Port of Marseille.
· Mr Benoît Juster – Major Project Manager, Rungis International.
· Mr Adil Chikhi – Director and Head of Corporate for North Region, EBRD.
· Mr Idriss Aarabi – Import – Export Director, Tanger Med Port, Morocco.
· Mrs Celine Bacrot – Economist – Trade Logistics, Trade Policy, Regional Integration, UNCTAD.
· Mr Javier Lopez Martinez – Head of Commercial Department, APBA, Spain.
· Mr Hugues Houzé De L'aulnoit – General Manager Med Europe Terminal, France.
· Mr Amr Elsayed Mahdy – General Manager, Agro Trade Co. For Imp. & Export, Egypt.
· Mr Olof Gylden – La Méridionale, Shipping Lines, France.