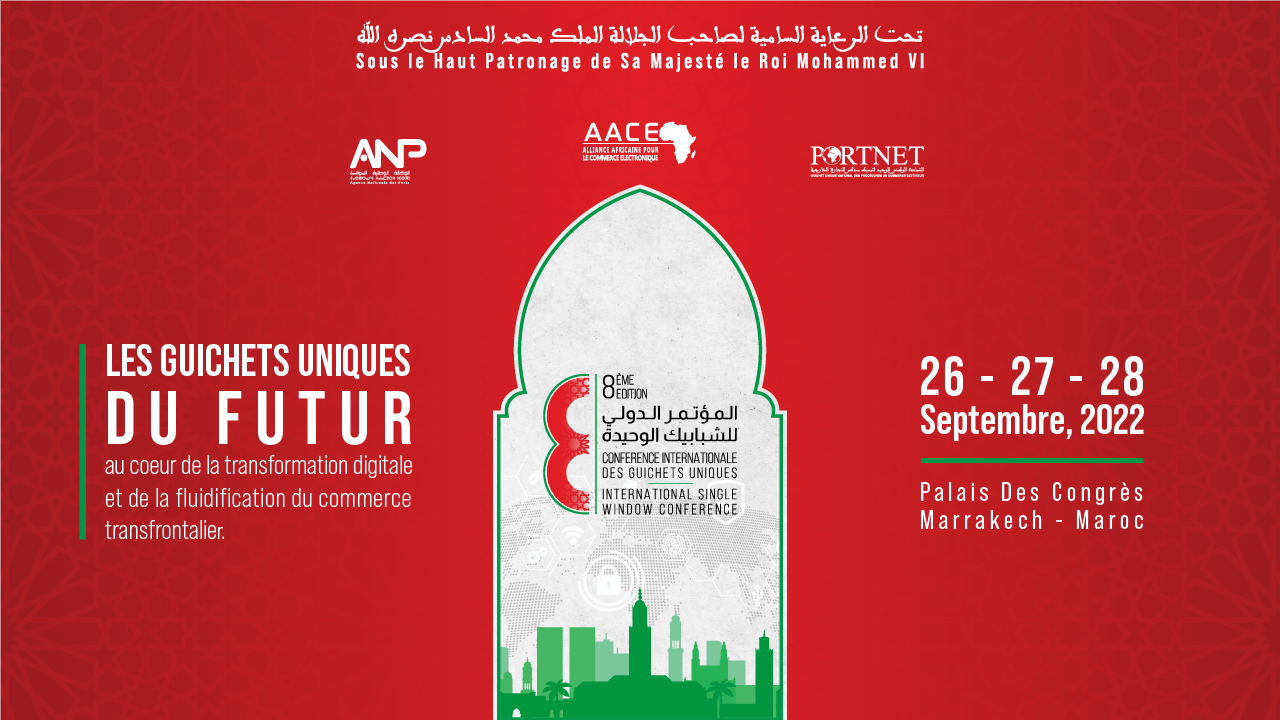 Philippe Guillaumet, General Secretariat of the MEDPorts, is invited as a speaker and moderator at the 8th edition of the International Conference and Exhibition on Single Windows in Morocco in partnership with the National Ports Agency and the African Alliance for Electronic Commerce « A. A.C.E », from September 26 to 28, 2022 in Marrakech under the theme: « The Single Window of the future at the heart of the digital transformation and the fluidity of cross-border trade. This event will bring together thousands of companies and more than 50 international delegations including 18 African countries, as well as many national actors and international experts in this area, which will be beneficial to the exposure of our association in the southern region of the Mediterranean.
Several topical issues will be discussed during this event, including those related to:
Digital transformation and the use of technologies for an efficient, inclusive and sustainable international trade,
Collaboration and regional and international interoperability between single windows,
Role of the Single Window ecosystem in the promotion and development of intra-African trade,
Innovation and disruptive technologies at the heart of Single Windows of the future.