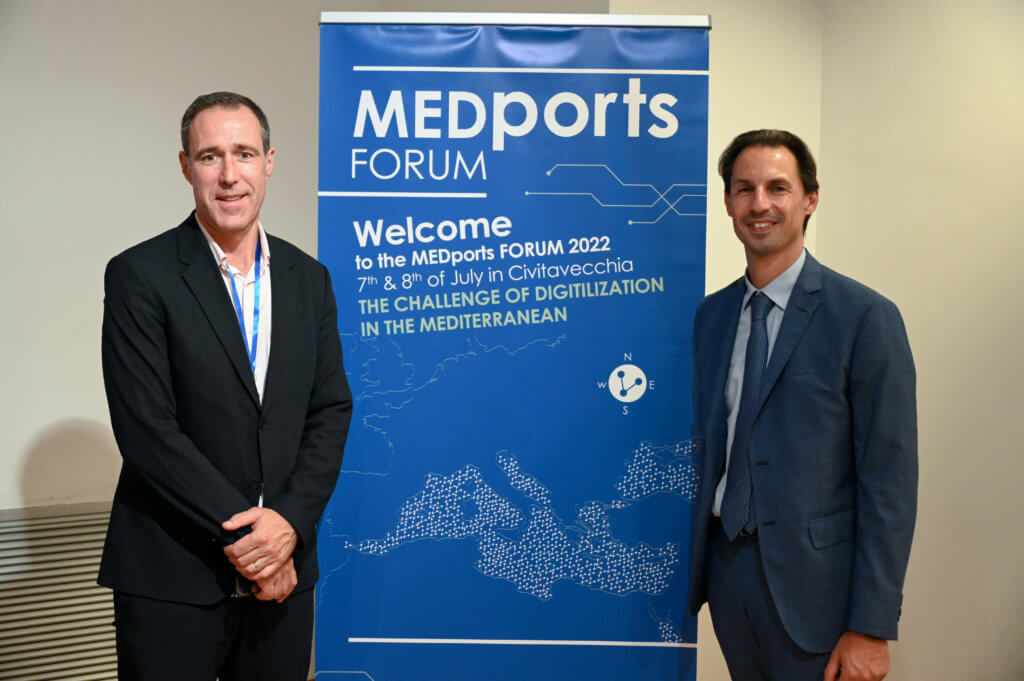 Thank you, Luca Lupi.
The MEDPorts wishes to express its deep gratitude to Luca Lupi for his dedication as the MEDPorts Association Secretary-General, which sadly has to come to an end.
In the past four years, it has always been his great support and assistance that has motivated and pushed our association to move towards its objectives in maintaining its visibility on an international level and increasing the membership. He has witnessed and helped drive significant developments within the association and among the members, It's not an exaggeration to say that he is part of making the MEDports Association what it is now. All the above would not have been possible without his unwavering support and commitment, for which we are grateful!
Bidding a warm farewell to Luca, we wish him all the best as he takes up his new role as Secretary-General of the Port Authority of the Western Sicilian Sea.
"The best of the lucks, Luca. I am pretty sure we will meet soon, in Medports or in any other issue. It's a small world!" – Luis Nuñez Vera, Port of Algeciras
"All the best Luca from Malta Freeport Corporation, Good Luck in your new adventure and thank you for your work at Medports. You are now very near to us and always welcomed." – David Magro, Malta Freeport
"Dear Luca, from Algeciras Port we join the congratulations of our colleagues and thank you for your firm commitment to Medports and excellent work. We wish you the best of luck in your new responsibilities." – Gerardo Landaluce Calleja, Port of Algeciras
"Goodbye Luca!  you are the best colleague i have ever had and i eagerly await your return.. good luck my friend!" – Gianni Marinucci, Port of Civitavecchia
"Wishing you success on your new role Luca, it was great working with you and I am sure we will cross paths again someday" – Alaa Morsy, Port Training Institute
"During these 4 years of collaboration, I could appreciate your support within the General Secretariat. Finally, I have found a friend. Good luck for the future and maybe we will have the opportunity to meet again if Palermo joins the MEDports!" – Philippe Guillaumet, MEDPorts Secretariat
"Thanks for everything Luca and best wishes for the future. Addio !" – Valérie Fiorillo
"As a Technical Coordinator, I had such a pleasure to be a part of this association and to work with you." – Fajr Wahba, MEDPorts Association