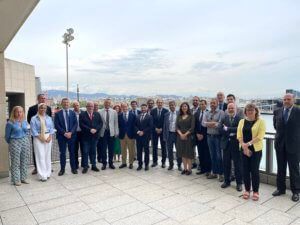 The annual General Assembly was held in Barcelona on 7th of June 2023 hosted by Port de Barcelona. This gathering is always an important opportunity to engage with our members, consider our progress, and look forward to what the future holds for the MEDPorts Association.
We are more confident in our ability to continue growing and overcome different challenges of the maritime industry facing the MED with our members' dedication, support, effort and commitment.
Thank you Port de Barcelona for hosting the MEDPorts GA and for the hospitality!