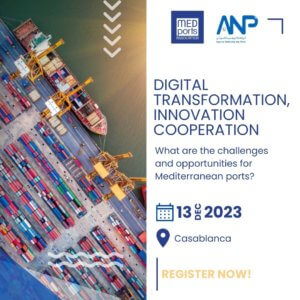 This December, the next  The MEDports Association  seminar in collaboration with  National Port Agency (NPA)  will take place on 13th December 2023 in Casablanca, Morocco at Le Casablanca Hotel.
In reference to today's rapidly evolving world, the digital transformation is crucial for the growth and sustainability of Mediterranean ports. This seminar is organized to explore digital solutions, foster cooperation and tackle challenges faced by MED Ports today.
Hope to see you in Casablanca!