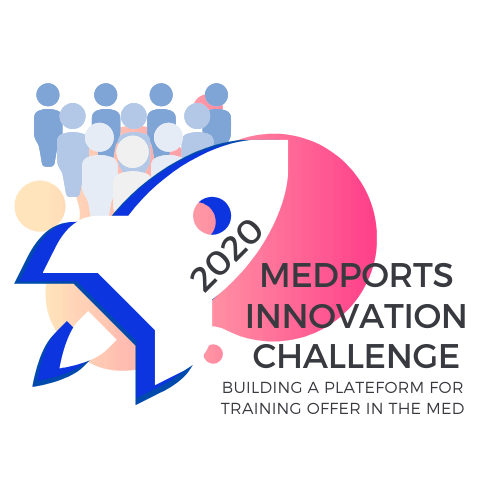 The MEDports 1st Innovation Challenge is born from the observation of the lack of visibility of seafaring occupations, and its forthcoming transformation towards other more environmentally sustainable occupations.
How to create a census of training courses for seafaring occupations around the Mediterranean?
Indeed, 90% of the trade in goods is carried out by sea, and consequently this represents more than 3,000 billion jobs throughout the world. However, companies are constantly in demand for employees, and the training courses are struggling to get known.
We expect the candidates to build a meeting place (online platform) between Seafaring Apprentices and Training Institutes in the Mediterranean area.
And to better appreciate the evolutions of the sector (especially regarding sustainability topics) thanks to an algorithm. The algorithm interrogates and takes into account seafaring evolutions thanks to a dedicated think-thank.
SITUATION EXAMPLE
An individual in his final year of high school in France is looking for a career in seafaring occupations, knowing of the favorable openings in the sector.
To this end, he goes on the platform which offers him a series of questions to examine his profile in order to propose the job and its description that most suits him. Thus, the list of training courses around the Mediterranean preparing for this occupation is proposed to him.
Ressources
The selected start-up will access to the studies carried out by Employment Training and Maritime Expertise Committee of the MEDports.
The start-up is offered a donation of 10,000 euros to enable the project to be set up, such as the support and monitoring of specialists in Employment and Training field.
Project Benefits
Ease the promotion of a shot-staffed sector as well as training courses giving access to it
Cooperation development between countries with its intra-Mediterranean referencing
Human resources mobility
Start-up Benefits
10.000 € donation

Presentation of the project during the Summit of the Two Shores as a partner of the project
Create a strong network and recognition in the sector