Medalogistics Summit – Barcelona, 2019
After a successful MEDports Forum, the MEDports Association is attending the Meda Logistics Summit held in Barcelona on June 26-27 during the International Logistics and Material Handling Exhibition (SIL Barcelona).
The 21st SIL BARCELONA edition, organized by the Consorci de la Zona Franca de Barcelona, is the leading annual exhibition in the South of Europe and the Mediterranean area for transport, logistics, distribution, intralogistics, storage, supply chain and new technologies.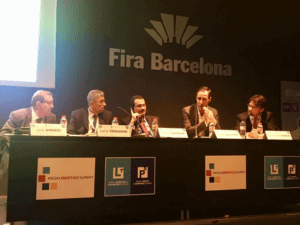 Alongside the SIL BARCELONA, the Association of the Mediterranean Chambers of Commerce and Industry (ASCAME) and the Consorci de la Zona Franca de Barcelona, supported by the Barcelona Chamber of Commerce, organize the Mediterranean Summit on Logistics and Transportwhich hosts the 17th edition of the Meda Logistics & Transport Forum and the 12th edition of the Meda Ports & Shipping Summit. In this new annual edition, businessmen, investors, government representatives, sectoral associations, multilateral organisations and senior public and private officials from the logistics and transport sector will meet to talk about the Mediterranean Corridor and the creation of more efficient logistics networks and services.
Secretary General of MEDports, Mr. Philippe Guillaumet, is participating in session 2 on the topic questioning the capacity of « special economic zones to drive growth in the Mediterranean  region ».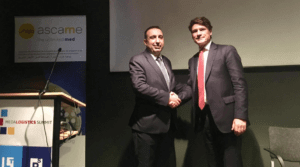 This event was the perfect occasion for Vice-President of MEDports and President of Civitavecchia Port Authority, Francesco Di Majo, and ASCAME's Coordinator, Anwar Zibaoui, to sign their Memorandum of Understanding which officially initiates a fruitful Mediterranean collaboration between the two organizations. Both the MEDports Association and ASCAME are more than happy to start working together on common Mediterranean topics.